Georgia Conservation Voters believes that everyone deserves the right to breathe clean air, drink clean water, eat healthy foods and live in a world free from environmental harm.
Georgia Conservation Voters fights to protect our air, water, and land through political action. We envision a future where the political landscape has changed to place a high priority on building a sustainable and resilient Georgia, and advancing climate justice. We are nonpartisan, pragmatic and effective.
Our mission is to advocate for public policies that advance a more just and sustainable future, campaign for candidates who will make climate and environmental justice a priority, and hold elected officials accountable for their actions and votes.
The Georgia Conservation Voters (GCV) family of organizations includes the Georgia Conservation Voters Education Fund and the Georgia Conservation Voters Action Fund. The Georgia Conservation Voters Education Fund (GCVEF) mobilizes Georgians to advance climate and environmental justice through education, advocacy, and other forms of civic engagement. Working together, these entities hold Georgia legislators and policy makers accountable for their conservation votes and actions.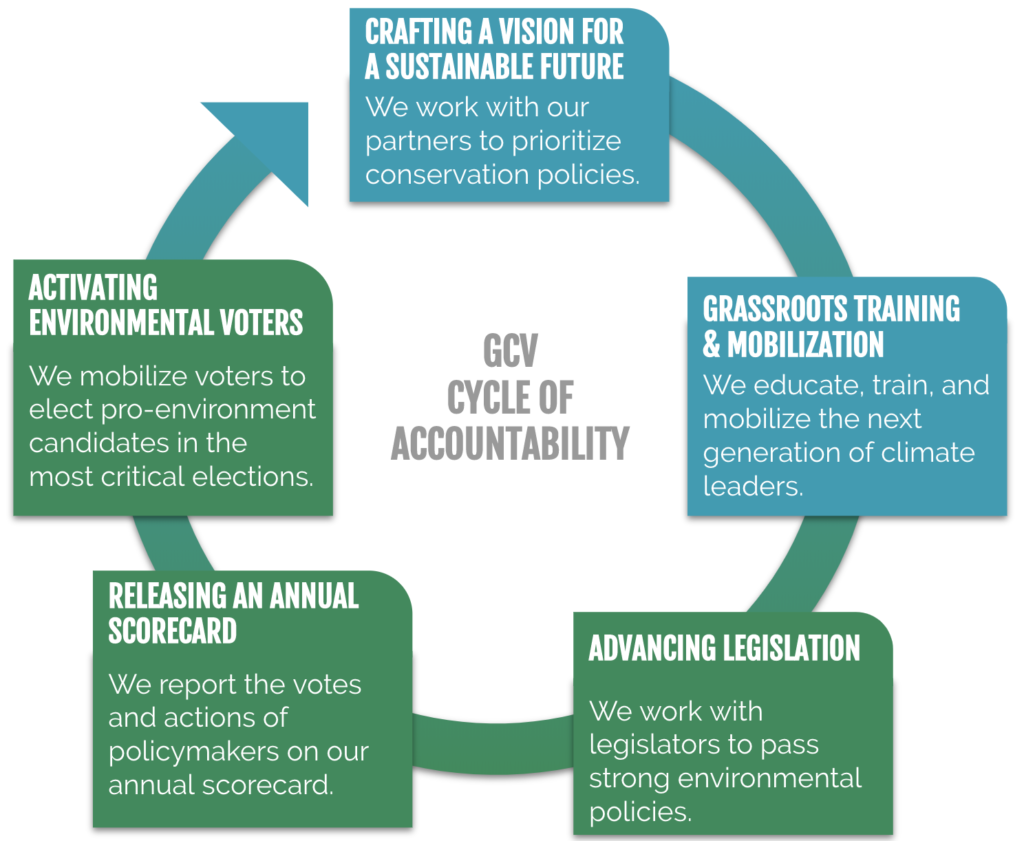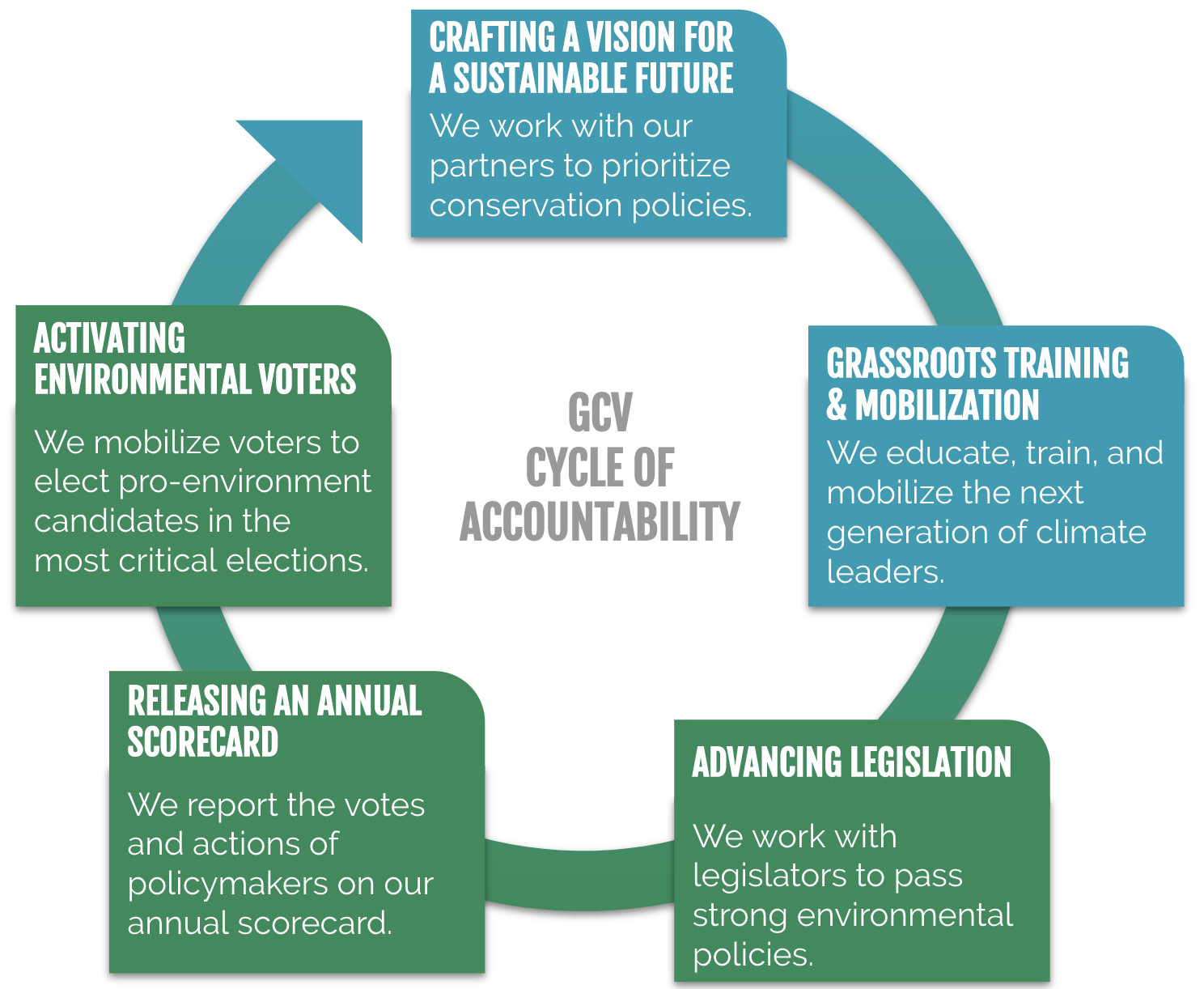 ​
Read More About Our Stances:
Clean Air
In 2019, medical device sterilization plants, including those operated by Sterigenics, were observed to be releasing ethylene oxide, a chemical vapor with connections to cancer. 
Plastics
Did you know that Americans consume around 70,000 micro plastic particles a year? Plastic is undeniably useful but irresponsible plastic waste is destroying our planet and our health. 
Energy
The costs at Plant Vogtle have already skyrocketed from $14 billion to $28 billion and there's further possibility that the prices will rise even higher, adding additional costs onto taxpayer money. Consumers and taxpayers are on the hook for Georgia Power's mistakes.